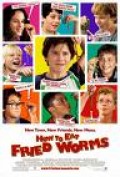 The funniest thing I heard today came from an actor in the movie How to Eat Fried Worms. I was watching this with my two kids while Andru is at Gnomedex literally all day and night. I will be joining him, kids in tow, at the party they are throwing tonight at the Seattle Aquarium where they have giant octopi that suck your brain out quietly while you are none the wiser, or so Nate says. But till then, I had to try and get the two boys to sit still and not argue for at least an hour. It seems that I enjoyed the movie much more than they did…okay now who couldn't with a line like this? Uttered from a preschoolers lips to his older brother—"You're shaking my bike and it's touching my diddly dink!"
I have never heard that expression before, I think I will start using it in random conversations as it will go down as one of my favorites. No, I'm not 12.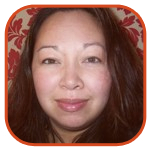 Posted by Monica Edwards Categories: Humor, Personal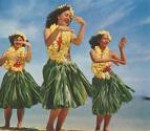 I am excitedly counting down the days till Ponzi and I get to don our grass skirts and leis; sans the coconut boob cups lest we have an unfortunate accident of some kind. We are taking a girls' mini-vacation together to Hawaii, er, rather Honolulu in mid- August. Ponzi has been crazy busy planning and preparing for Gnomedex to be held the second weekend of August, so after months of hard work, when it is all said and done, she deserves to take off for a few days and veg on the beach allowing the cabana boy to wait on her hand and foot…oh, my bad, that was How Stella Got Her Groove Back.
Click to continue reading How Ponzi and I Got (Will Get) Our Groove Back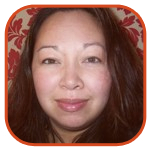 Posted by Monica Edwards Categories: Business, Personal
I was able to attend Gnomedex 6.0 this year for almost a full day. In laymen terms Gnomedex is basically a two day geek fest for the tech-minded from all over. It was held in Seattle and put on by two of the nicest people I have had the pleasure of meeting since I moved to Seattle about 10 months ago.
I attended not as a paid registrant but as a friend wanting to volunteer my services to Ponzi and Chris as they have been so gracious in helping us out with the two Mind Camp events we have held.
I was basically a mic runner for the other attendees with questions/comments during the Saturday event held at Bell Harbor Conference Center. It was a great volunteer position for me as I was able to listen in on the many led discussions that were going on. So, this is going to be my take on what I had the privilege to be an audience to.
First off, I should explain that I am very technologically challenged and listening to the many smart, smart speakers, I felt even more so. I am old school. I like lists on paper, real paper. I like to talk to people in person rather than by email or IM, especially if they are in the next room (i.e. my husband

). I like to read magazines and watch the news on TV not on the internet. I read books when I have the chance and write real letters and prefer to send real cards when I can. OLD SCHOOL.
Click to continue reading Looking At Gnomedex From A Non-Geek (And Female) Point Of View
© Gear Live Media, LLC. 2007 – User-posted content, unless source is quoted, is licensed under a Creative Commons Public Domain License. Gear Live graphics, logos, designs, page headers, button icons, videos, articles, blogs, forums, scripts and other service names are the trademarks of Gear Live Inc.