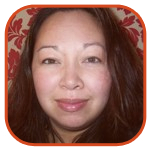 Posted by Monica Edwards Categories: Family, Personal, Religious
Warning from Author: This post is extremely personal and contains some explicit details of my life that may be hard to read. I tried to edit the details as much as possible while still being true to myself by not holding back—I have been doing that for too many years.
October of 2007 was my last post. It has been about that long since I have laid eyes on my own blog. To do so would only compound the feelings of failure, guilt, and frustration I have been feeling for the last 6 months, no—let's just lay it all out on the table—the feelings that I have battled with most of my life from prepubescence to present day. With the help of a therapist, my husband, and my trusty anti-depressants, I have chosen, made a conscious decision, to make another concerted effort to let you all in on my big bad secret. I have shared my story with a few that I trust. I make light of it as a way to distance myself so that I can actually put my thoughts into words without blubbering all over the keyboard.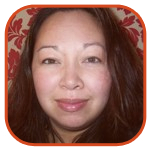 Posted by Monica Edwards Categories: Alijah, Family, Humor, Personal, Religious
Being forced to sleep in his own bed tonight that Andru and I decorated with Thomas the Tank paraphernalia in the hopes that he would actually sleep in his room, Alijah had this prayer for God before Andru tucked him in. Adding to the drama, crocodile tears streamed from his eyes as his bottom lip puckered into the saddest frown he could muster.
"Heavenly Father…for this day, I go bed, Lijah's room, dada night night, I wan see Mama, Amen."
Now if it was me putting him to bed, I would have cracked and brought him straight to our bed just so I could see his contagious smile through all the tears before he fell asleep; but Andru, he does not crack under pressure…and I tell you, this 3 year-old boy, he deserves an Oscar. Especially when he feels his bottom lip as he is frowning to make sure it is in the correct position.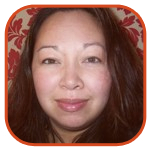 Posted by Monica Edwards Categories: Family, Personal, Religious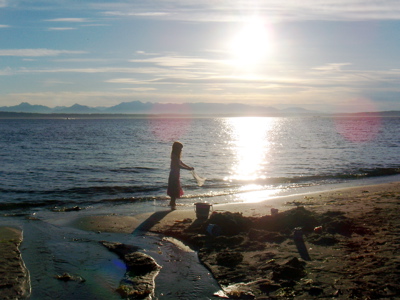 Happy Sabbath everyone! Today was a full day for me as I put off doing any type of housework all week because I was channeling a sponge sitting atop a couch. I think we used every last plate, bowl, spoon, fork, and any other receptacle that could be used as a bowl, in this house. It took me over an hour to do all the dishes. I thought about just throwing everything away and buying all new. We had a friend who actually did that while he was a college student. Always had new dishes. I'm not saying much for my ability to maintain a clean house but I can cook. Does that make up for it?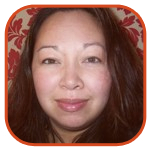 Posted by Monica Edwards Categories: Humor, Personal, Religious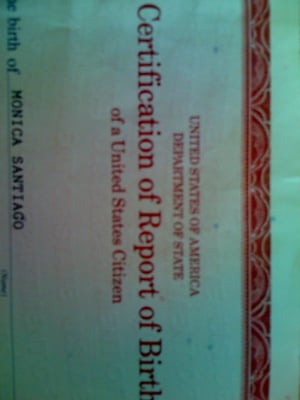 I failed to announce a few months ago that my Dad had finally received my Consular Report of Birth from the powers that be and had sent it directly to me. So in my hands I have held the one thing that allows me to at last feel that I actually exist! This piece of paper with the stamp of Condoleeza Rice was so difficult to track down and I am sure that everyone who prayed for me helped to speed up the process as I needed this piece of identity to be able to travel with some of my church members and 300 or so other young adults from around the world on the mission trip I had mentioned in a previous post.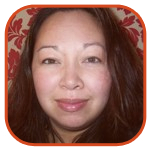 Posted by Monica Edwards Categories: Personal, Religious
I wanted to share with you words that help me when I need that extra something to get me through a day, a week, heck, through life. If I did not have God's words to sustain me I would be lost—so I wanted to create a post on my favorite texts, and share with you how these texts have touched me. I hope they will resound in some way with you.
1 Corinthians 13;2-8…and if I have a faith that can move mountains, but have not love, I am nothing. 3If I give all I possess to the poor and surrender my body to the flames, but have not love, I gain nothing.
4Love is patient, love is kind. It does not envy, it does not boast, it is not proud. 5It is not rude, it is not self-seeking, it is not easily angered, it keeps no record of wrongs. 6Love does not delight in evil but rejoices with the truth. 7It always protects, always trusts, always hopes, always perseveres. 8Love never fails.
This is my first favorite text because as with a lot of weddings, it was recited at ours. To live up to it, is difficult, but worth fighting for. It reminds me of my wedding day, and that is a day to cherish, when love was so new and uncomplicated…so that is why it is on the fave list.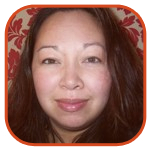 Posted by Monica Edwards Categories: Personal, Religious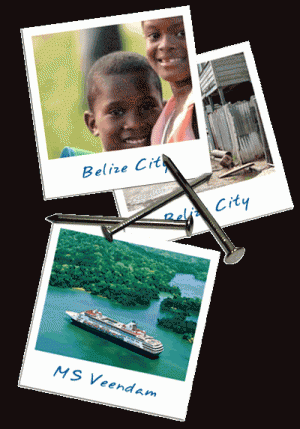 I have always wanted in some way to be a part of something bigger. I told my husband that if I were not married with children I would probably be in some remote part of a little known country performing missionary work in the Peace Corps. Remember those tests they have you take in high school where by the end of it, the results are supposed to show what kind of career you should set your sites on? I was always going back and forth about who I wanted to be when I grew up, and what I could do with my life that would mean something.
The results of my test pointed me in the direction of service—whether it be in the medical field, or any business that dealt in hospitality, or work serving animals in some way. It seemed to capture me as a person, but I was still undecided. My choices then were to join the Peace Corps, become a veterinarian, or a marine biologist. Since none of these career paths came to fruition and instead God has blessed me with a beautiful family and a good life, I can say that I have no regrets. But I do have a calling in my heart. That call is to perform mission work for God, helping in whatever manner He would call me to.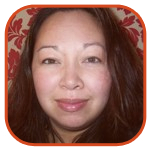 Posted by Monica Edwards Categories: Personal, Religious
The only obstacle standing in my way is me. I am too comfortable where I am. It takes such effort to change. I am stuck in the rut of being comfortable and that scares me. I look around and see so many people in the same place I am in because we are afraid of change. In my heart I know that I would be happier and more fulfilled if I could just remember what it was like to be basking in the HOT, I loved it then. I was so excited, felt so weightless, wanted to share my joy with everyone. What happened to that? Now I make excuses for myself. I went to sleep too late—I can't get up early to have a moment with my Father, the kids were driving me crazy today—I need a night to veg out in front of the T.V., I can't talk to my friends, let alone my neighbors about God—they will think I am weird.
I can only thank God for his merciful grace, because I am imperfect and He knows that. But I know that I need to change, do my part; my dream was an awakening for me. It showed me that I cannot wait till tomorrow for the things that I keep putting off. How do I know that there will be a tomorrow for me? I don't want to come out of the Lukewarm because I am afraid of what will happen to me when I die. I want to come out of it because I have a love for God and I know that His will for my life is so much more than what I am doing. He is the one who has always believed in me, always had hope for me. He knows that I am capable of more, I am the one letting myself down.
I have an ear, and I will listen. I will fight the temptation to live an indifferent life. I know that it would be easier not to fight, but I am worth it. We all are. Be convicted of something and have passion. Either love something with all your might, or despise something and turn from it, but don't get caught in the web of the Lukewarm for long because you will learn to dwell in it and begin to convince yourself that you are happy, that you don't deserve any better—and you do. ( Note to self )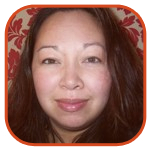 Posted by Monica Edwards Categories: Personal, Religious
It was my fault, and I accepted it in my dream, I accepted it and I knew that God had given me every chance to know Him, but I had waited, just waited because I was comfortable in the lukewarm. I awoke from my dream with a start, my 3 year old had cried out in his sleep which startled me awake. I was shaking and felt so empty, so sad. I woke my husband and told him that I had the most awful dream. I felt like crying but was too tired. I knew what the dream meant. I have been struggling with my faith for some time and though I want, long, to feel the same fire I felt when I first became a Christian, I am having a hard time finding my way back to that path.
I had this dream on Thursday morning and on Saturday morning we went to church. The sermon was on Revelation 3:14, a letter written to the church of Laodicea. My personal belief as well as that of many of my Adventist brothers and sisters is that the Laodicean church is the "church" or people of today. This is what Revelation 3:14 says;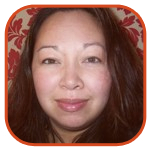 Posted by Monica Edwards Categories: Personal, Religious
I had a terrible dream the other night, I wouldn't call it a prophetic dream, but spiritually awakening would be the best way to describe it I suppose. I have a lot of these spiritually themed dreams, some beautiful and others that scare the socks off my tiny feet. I believe it is because I am going through a personal struggle with my faith and in some instances I know that God is trying to speak to me in a way that He knows will have an impact on my thoughts and actions.
In this dream, my family was living in Seattle, but in a condo that was in a mid-size building along the water. I am standing at a huge window looking out at the dark water when I hear a loud, booming roar, as if a plane was right on top of the building. My eyes scan the horizon quickly to access where the noise was coming from and at first I don't see anything, but there, just a small white figure still far from eye-shot, was something travelling at top speed towards my building.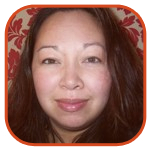 Posted by Monica Edwards Categories: Family, Personal, Religious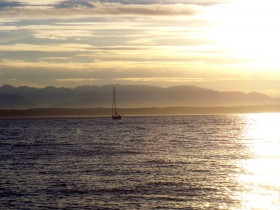 I am not one to preach, so I won't. I will leave that up to one of my two Pastors, Pastor Matt.

Today I was blessed by his sermon, er, rather "confession", as he put it. If you would like to hear a refreshing sermon, I invite you to listen with an open heart and mind. Instead of me preaching, I am going to share why today, for me, was a gloriously beautiful day.
I don't believe in coincidences, maybe it is because I have faith, I don't know. But I believe everything happens for a reason. Yes, I know that is cliche but so true to me. My belief in "no such thing as a coincidence" was reaffirmed after hearing what Matt had to share with us today. Matt said something that hit me in the heart and made so much sense. Right now, I can't quote him due to my terrible short term memory but please, I urge you to listen to his sermon as soon as it is up in their podcasts. It will be #45 by Matthew Gamble at this site. You can also subscribe to the 24 Seven Ministry Center sermons in iTunes It was a revelation, if you will.
© Gear Live Media, LLC. 2007 – User-posted content, unless source is quoted, is licensed under a Creative Commons Public Domain License. Gear Live graphics, logos, designs, page headers, button icons, videos, articles, blogs, forums, scripts and other service names are the trademarks of Gear Live Inc.