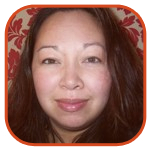 Posted by Monica Edwards Categories: Alijah, Family, Humor, Movies, Personal, Tommy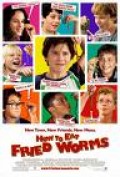 The funniest thing I heard today came from an actor in the movie How to Eat Fried Worms. I was watching this with my two kids while Andru is at Gnomedex literally all day and night. I will be joining him, kids in tow, at the party they are throwing tonight at the Seattle Aquarium where they have giant octopi that suck your brain out quietly while you are none the wiser, or so Nate says. But till then, I had to try and get the two boys to sit still and not argue for at least an hour. It seems that I enjoyed the movie much more than they did…okay now who couldn't with a line like this? Uttered from a preschoolers lips to his older brother—"You're shaking my bike and it's touching my diddly dink!"
I have never heard that expression before, I think I will start using it in random conversations as it will go down as one of my favorites. No, I'm not 12.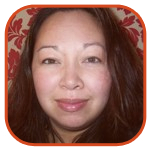 Posted by Monica Edwards Categories: Movies, Personal

I am all for the perfect storybook romance. I like to, no, love to sob at a movie about unrequited love. I root for the heroine or hero that look like they just fell off the ugly tree just because everyone should have an equal opportunity for love. I at times may root for the protagonist in a film just because I think maybe their hearts will be changed by a love so true. I admit it, I am a sucker and a hopeless romantic. That is why I allowed myself to be drawn in, like a magnet to the fridge, to the movie entitled The Way We Were starring a fresh faced and handsome as ever Robert Redford (I have a secret obsession with redheaded men, don't tell my husband who has no hair), and an equally young Barbara Streisand, who I would say was in her prime.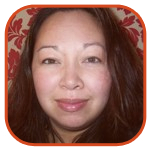 Posted by Monica Edwards Categories: Movies, Personal

How many women out there have seen Pride and Prejudice? I finally watched it alone after receiving it in the mail via Blockbuster. It had been sitting on top of our DVD Player waiting for that rare moment in time that Andru and I could catch a movie together.
It, being a romantic drama, sat there longer than most movies until I decided that I wanted to see it so why wait for my husband who didn't really want to? Sure he would have sat through it but would he get out of it as much as I would? Nah.
Why you ask? Because the whole movie is so magically romantic, beautifully shot, wonderfully acted, and the best part? Mr. Darcy!! I swoon over him. Women don't swoon anymore. But I did.
If you want to know what that feels like, watch for yourselves.
Yes, I am an independent, strong woman but not so much that I cannot admit that I love the formalities of the 18th Century. An era when men picked up your dropped handkerchief, jumped on a horse and rode off into the night to save your family's reputation from sure ruin, waltzed with you, and confessed their dying devotion to you in such poetic ways. Men were gallant, polite, and spoke oh, so elegantly. I am not saying that these men don't exist now, I'm sure they do. Just none like Mr. Darcy.
My husband is probably more of a romantic than I, and he has been known to pamper me. "I love you babe"

But in a world of computers, cell phones, Xbox, Nintendo, and so many things that have to get done, a girl likes to dream, if only for 130 minutes of her day.
And Mr. Darcy? If I were not married, and he existed? Andru would have some competition. I recommend, for the woman who is in the mood for a little romance and your sweetie is knee deep in emails, curl up on the couch with some hot chai and a soft blankie and dream a little with the dashing Mr. Darcy.
© Gear Live Media, LLC. 2007 – User-posted content, unless source is quoted, is licensed under a Creative Commons Public Domain License. Gear Live graphics, logos, designs, page headers, button icons, videos, articles, blogs, forums, scripts and other service names are the trademarks of Gear Live Inc.