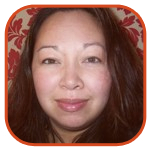 Posted by Monica Edwards Categories: Business, Family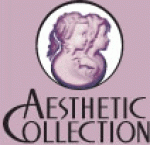 I have not updated my site for a long while-I have many excuses and some you may think are great ones, but for the most part, I have just been lazy/unmotivated/indifferent. There have been many developments in my life since my last post but with this particular post I am going to use to shamelessly plug my sister-in-law to be, Irulan's new business venture with her mother.

I am giving them a shout-out because they are both beautiful women with wonderful talents that led them down the road to becoming partners in their chosen venture. Also, because like my husband, they have decided to turn their passion into a business they can nurture into a way of living—financially, and most importantly personally, because it allows the both of them to work as their own bosses and set their own schedules while channeling their artistic energies into discovering rare antique jewelry and keepsakes or crafting their own one-of-a-kind pieces. I love the passion of an entrepreneur's heart—go figure—so can only wish them the best of luck and hope that my post will help get their brand out to the masses.

They have developed a site, Aesthetic Collection, in which they can sell their items—and I ask everyone with a love of eclectic, classic, and contemporary vintage items and jewelry to check it out. You will be sure to find something that you must have.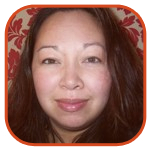 Posted by Monica Edwards Categories: Business, Personal

I am all for giving back in anyway we can, especially to our education system because the teachers that work tirelessly to help mold our children into responsible, educated adults should not have to worry about such things as; do they have enough pencils, calculators, books, or any other supplies in order to teach their students successfully? When did our education system get to the point that these things are constant obstacles getting in the way of a teacher doing the job they were hired for? Instead, spending time worrying about who to convince to supply new books for the school library so their kids will be reading things that are relevant to our time now instead of 50 years ago?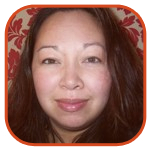 Posted by Monica Edwards Categories: Business, Personal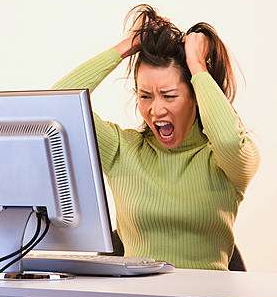 I have a need to plead my case because a soon to be released video review of my thoughts of the iPhone paints a picture of me as someone who "hates" technology. This is not a true depiction of my feelings as I believe that "hate" is a strong word, and I try not to use it loosely. There are not many things I hate, but there are things I can do without. I also wanted to make it clear that since my husband's world revolves around the tech world, I support him in all that he does, and if not for technology, he would not have a job and we would not be so greatly blessed. But, it does not mean that I have to embrace all that comes with his choice of career. So, here are 10 reasons why I don't embrace technology wholeheartedly.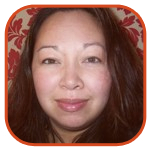 Posted by Monica Edwards Categories: Business, Personal, Reviews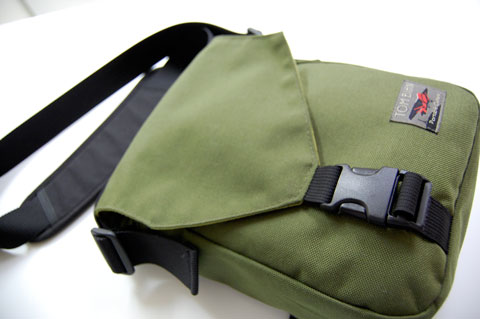 So, I have had my Tom Bihn small Cafe Bag for over a month now and I just love, love it. Before I received it in the mail, I was always in a dilemma—do I bring a purse and diaper bag? Or just stuff some diapers, wipes, and a few toys into my purse for our 3 year old? I hated to carry both so I always opted for the diaper bag, and when it came to finding my wallet, keys, or cell phone in the deep chasm, it took me an eternity. Also, when Andru and I went out on our weekly date, I would always end up carrying a purse filled with baby paraphernalia because I had neglected to empty it before leaving—sometimes embarrassing when you are out at a nice restaurant and diapers and wipes come flying out of your purse as you reach for your lipstick.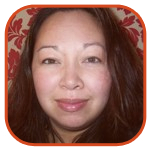 Posted by Monica Edwards Categories: Business, Personal

Last Thursday my sister invited me out to dinner with her and a girlfriend—girl's night out—but as it happened, her husband stood in for the friend who could not make it last minute. We went to a restaurant in downtown Seattle called FareStart, not your typical restaurant in regards to where the night's profits will end up. Not to the wonderfully friendly wait-staff, as they are all volunteers, or to the Guest Chef of the night, as he, or she also volunteers their time. This restaurant that serves lunch Monday through Friday and a special dinner on Thursday nights hosted by local top chefs is a haven for former homeless adults wanting to learn a trade as well as crucial life skills that will get them back out into the workforce, back out into their communities with renewed confidence in themselves.
FareStart says it best: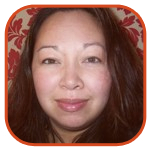 Posted by Monica Edwards Categories: Business, Personal
This post was supposed to go up last week but I've had a couple of incidents with my computer, our server, and our router that has left me with murderous intentions towards my MacBook. I have to get this frustration out before I can continue. I started this post several times only to lose it and have to start over and this is my last attempt because what I started out writing is not what is coming across now because I lost my brilliant train of thought days ago. How do people do this for a living? My husband said to me, "Now you know how I feel when Alijah comes in here and manages to erase something that I have been working on for hours" to which I smartly replied, "well, it is your fault, if you closed the door to the office, then he wouldn't be able to get in there." It is SO not the same thing. I am trying to remember what I had written and because I can't, I just don't want to continue-but I love, love my friends so I am going to muck through. Forgive me if it's all a jumble. It went something like this: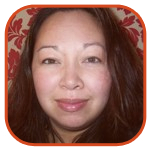 Posted by Monica Edwards Categories: Business, Personal
I have been back from San Jose and my first Blogher conference for a couple of days and I find myself with writer's block even though I have only been blogging for just over a month. I am at a loss for something relevant to say because of the opportunity I had to not actually meet, but be in on the sessions led by amazing women who blog in their various voices and do it in such eloquent and at times hilariously side-splitting ways. I am feeling very juvenile in my style of writing. After actually reading a few of these sites by these women who are paving a way in the blogging world, I see why they are so well respected in their field. These are not your ordinary online journals, these stylish writings offer humor, history, and a front row seat into the lives of these writers. I found myself engrossed in one particular blog in fact, one written so brilliantly by Heather Armstrong. While I was in the session that she was sitting on the panel for, I was curious to see what kind of woman she was and what she wrote about that allows her to be able to make a living for her family, so that her husband could quit his job instead of working out of the home. What kind of content did she have that was so interesting, day to day in a personal blog? So I clicked on over to her site, dooce.com, and was glued to the screen from the start, I don't think I blinked for 30 minutes straight, hence the tears that rolled down my face.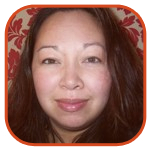 Posted by Monica Edwards Categories: Business, Family, Personal
It is 2 am Friday morning, I will be leaving in approximately 17 hours for San Jose and the Blogher conference. My husband asked me if I was excited, I said "no, I'm nervous". Why am I nervous? Well let's go down the list shall we?
1. I am very new to blogging. I have no idea what I will talk to other women about. My husband explained to me today that I blog using Expression Engine. What does that mean to me? Not a whole lot.
2. I am to blog live from the various sessions I attend, how do I listen and type with two fingers at the same time?
3. I hate to fly.
4. I'm scared my hotel reservation will somehow be void for some unknown reason. (Paranoia setting in)
5. I am leaving my two-year old alone with my husband for 24 hours. When I come home, he will have mastered Halo or have his own podcast.
6. Reading other posts from the women attending, it seems a lot of us are worried about what to wear, and whether we will be pedicured. I feel frumpy in any clothing I own and as of now my toes are hanging on to
the remnants of a pedicure from months ago.
7. The new pill my OB prescribed is making me break out like a teenager in the midst of puberty, oh joy.
8. I hate to admit that I have not read many blogs so therefore will not know if I encounter a "celebrity" blogger. I apologize ahead of time.
9. I am very bad, no really, very bad, at remembering names. So if it seems like I am staring at your boob, I am only trying to ingrain your name from your name tag, into my brain.
10. I get all flustered talking to new people so it seems as if I'm interrupting when I am really trying to avoid the awkward lull in a conversation, so I tend to speak before the other person is finished. Bad habit.
These are only 10 reasons I am a nervous wreck, I could go on but will have to sleep sometime before my two-year old wakes up.
I noticed while reading the other posts that I became more nervous of the kind of impression I will make meeting everyone. Will I fit into a niche? Am I a mommy-blogger? Or something altogether different?
Thank God my sister is coming with me. Although she is not a blogger by all accounts, she does write for a site of ours. She possesses more social skills than I and will hopefully keep me in check as she is the queen of etiquette. She will remember names.
I also wondered why it is that women care so much to impress other women more so than wanting to impress men, when we should all be sisters and not care what we all look like or have on? We are so insecure and put so much pressure on ourselves. Why is that? I am asking because I do it also. Would everyone feel better if we all wore uniforms to Blogher? I wonder. I want to go and have fun and not have to worry if my toes match my outfit, but I know that I will be secretly obsessing about it. It's just in our nature. Well, at least we will know that we care enough to shower and change our underwear

.
It is late and I am now rambling. If I have the energy later in the morning maybe I will do my toes, in between packing and the chaos of a 2 year-old and 11 year-old shouting to see which one is louder. Hmm…San Jose is looking a little less scary.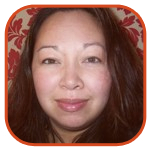 Posted by Monica Edwards Categories: Business
Eight days to go before I head off to the Golden State for my very first showing at the Blogher Conference. I am nervous about it, I have no idea what to expect. And I had never flown by myself in all of my 35 years, can you believe it? That is why I convinced my sis to spend oh-$400 or so of her hard-earned money to hold my hand during the flight as well as through the Conference, little did she know my true intentions

. I told her it would be good for her, as a way to be introduced into the blogging world, in case she has a sudden interest in a career change. But really, she is going for my own selfish reasons, hehe. (That'll teach you for not helping me pick lavender in the scorching heat!)
My husband wants me to go for the business. He is the one who registered me and convinced me, to be able to learn more about the blogging world from the female point of view and to write about it. I am so intimidated by all the women who attend. I know it is my own insecurity, I have many if you have not noticed by now. I am trying to break out of this hard-as-a-rock shell I have built for myself and it is a slow process. I suppose I am going for myself, as a step towards cracking that shell. I DO want to meet people, women, who have so much knowledge and insight to share- I want to be able to fit into the niche of women writers who flourish in this environment of self expression. Now I just have to convince myself of that, then I will be ready to go.
I will only be attending one day of the conference as the 1st day was sold-out by the time I was convinced to go. It will be a nice trip though I think. I hope to come away from it with new friends and some idea of what "blogging" really encapsulates. I hope to see some familiar faces also, for that moral support I will definitely be needing, ( Ponzi and Julie, please help:) ). I would also like my sister to take something from this, maybe to help her see a vision of something new she may do in life as an alternative to the daily grind she faces at her job now.
Eight days to go and counting…( stomach turning). Look for me and say hello, I will be the one standing in the corner trying to look like I know what I'm talking about, with "Virgin Blogger" written across my forehead.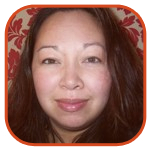 Posted by Monica Edwards Categories: Business, Personal
I was able to attend Gnomedex 6.0 this year for almost a full day. In laymen terms Gnomedex is basically a two day geek fest for the tech-minded from all over. It was held in Seattle and put on by two of the nicest people I have had the pleasure of meeting since I moved to Seattle about 10 months ago.
I attended not as a paid registrant but as a friend wanting to volunteer my services to Ponzi and Chris as they have been so gracious in helping us out with the two Mind Camp events we have held.
I was basically a mic runner for the other attendees with questions/comments during the Saturday event held at Bell Harbor Conference Center. It was a great volunteer position for me as I was able to listen in on the many led discussions that were going on. So, this is going to be my take on what I had the privilege to be an audience to.
First off, I should explain that I am very technologically challenged and listening to the many smart, smart speakers, I felt even more so. I am old school. I like lists on paper, real paper. I like to talk to people in person rather than by email or IM, especially if they are in the next room (i.e. my husband

). I like to read magazines and watch the news on TV not on the internet. I read books when I have the chance and write real letters and prefer to send real cards when I can. OLD SCHOOL.
© Gear Live Media, LLC. 2007 – User-posted content, unless source is quoted, is licensed under a Creative Commons Public Domain License. Gear Live graphics, logos, designs, page headers, button icons, videos, articles, blogs, forums, scripts and other service names are the trademarks of Gear Live Inc.