Sunday August 6, 2006 12:26 pm
There is Much To Be Said About Good Friends and a Stupid GPS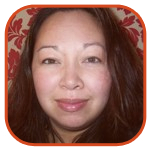 Posted by Monica Edwards Categories: Business, Personal
This post was supposed to go up last week but I've had a couple of incidents with my computer, our server, and our router that has left me with murderous intentions towards my MacBook. I have to get this frustration out before I can continue. I started this post several times only to lose it and have to start over and this is my last attempt because what I started out writing is not what is coming across now because I lost my brilliant train of thought days ago. How do people do this for a living? My husband said to me, "Now you know how I feel when Alijah comes in here and manages to erase something that I have been working on for hours" to which I smartly replied, "well, it is your fault, if you closed the door to the office, then he wouldn't be able to get in there." It is SO not the same thing. I am trying to remember what I had written and because I can't, I just don't want to continue-but I love, love my friends so I am going to muck through. Forgive me if it's all a jumble. It went something like this:
I am writing this post to give some props to my peeps as my husband would say. Also, to acknowledge the fact that I am grateful to have the few "good friends" that I do, amongst the many "first name basis" acquaintances.
I have two friends that I want to give a shout-out to, so you will have to indulge me because I have this awesome public forum in which to do it. Plus it is a lot cheaper than getting a sky writer. First I want to give some love to my friend Tommy. He was a coworker of mine before I moved to Seattle and I have known him for 7+ years. He was a man of honor at my wedding and is a true friend. He will honestly and lovingly tell me if I have a serious wedgie going on or not be afraid to tell me to go change my pants lest I be a spokesmodel for the dreaded "MOM" jean. And he will not laugh if I fall off my clog. (Or would he? Nah.) Anyway, Tommy calls me as I am headed to the airport to fly out to San Jose, after not really talking to him in months, and says he knows that I am headed to the conference, he just wanted to call and say "I'm very proud of you, have a good time, and don't be nervous." AWW…how's that for friendship? Never asks for anything in return. Tommy, I would hang a million piets with you anyday.
Now, my next shout-out goes to Ponzi, some of you know her, I am fortunate to have met her a month or two after I moved here. Some people gave her a bad rap after some blog posts she published and said some nasty things about this woman so I am now going to dispute those nasty comments wholeheartedly. She is a Southern Belle at heart and one of the truly nicest people I know. And, she makes me laugh-what more can you ask for in a friend?
Ponzi was so gracious to my sister and I on this trip to the Blogher conference. She happened to be flying out to San Jose on the same flight and offered us a ride to the hotel. (This is where the Stupid GPS comes in and pretty much how the conversation went.) As we stood waiting for her baggage, she explained excitedly that her rental car has a GPS so we won't get lost going to the hotel. Thank goodness because all we wanted to do was find a nearby restaurant, via GPS, and crash at the hotel. We go to pick up the car, equipped with the GPS (my husband wants one so badly I tell her). We get settled in our seats and Ponzi commences to program the GPS to find nearby restaurants. We go through the list, not wanting fast food, but what the heck do we know about these restaurants by just the names? So we decide it would be best to drive to the hotel and look for eats along the way. Ponzi inputs "San Jose" as city into the GPS to locate our hotel, it is not listed as a nearby hotel, so she tries typing the address of the hotel, it was very tedious work, let me tell you…she types "First St.", nothing. Types it again, still nothing. So then she decides to type it as "1st St." TAHDAH…yes, we are closer to finding food. She then proceeds to type each letter of the address…arrgh, stupid GPS takes forever. We could have been there by now. Finally get the info in, and we are off. We pull out of the parking lot, trying to decipher the stupid bold pink line and arrow on the GPS that we are supposed to be following, and all of a sudden my sis notices the trunk of the car had popped open, I imagine our underwear strewn across the windshield of the car behind us. Ponzi pulls over, hops out and slams the trunk closed. We pull away only to realize we are driving into a parking lot. Have to take a ticket. Explain to the lady we pulled in by mistake, and we drive away into the sunset. GPS lady tells us to take a left in 0.3 miles, ok, take a left. GPS lady says take a left in 0.4 miles, "is that a left? it looks like a loop, stupid GPS." "Was that the left?" "Yeah, that was the left, it looked more like a loop", " I think we are going back to the airport", "Yup, those are airport signs, we just went in a circle, we are going back to the airport", "I don't think we will eat tonight".
How many persons does it take to get lost with a GPS handy? Apparently three. Ponzi, using her deduction skills drives towards the highway instead of going through the airport again, and what do you know? The stupid GPS gets us to our hotel that is 5 minutes away from the airport in 40 minutes. Maybe I'm exaggerating, but we'll go with it. Doesn't matter 'cause we had a good laugh and will always remember the time we got lost while using a GPS.
I also want to thank Ponzi for giving up all her spare time to babysit my sis and I at the conference, she tried to stay attached to us so that we didn't feel so self conscious not knowing what the heck we were doing there in the first place. She shared her room after we checked out, made sure we got around ok, and even ate with us at our loser table (not including you, Nancy) rather than socializing and networking as I am sure she wanted to be doing. I hope you got enough interviews in between looking after us as any good mother hen would. You are gracious and beautiful, thank you for being such a good friend.
There I did it. I just had to finish this before the next Blogher rolled around. For those reading this post, thank you for humoring me and maybe it will remind you of those "good friends" that you have and the memories you will always share and prompt you to thank them for loving you despite your faults. There's much to be said about good friends, and a stupid GPS.
© Gear Live Media, LLC. 2007 – User-posted content, unless source is quoted, is licensed under a Creative Commons Public Domain License. Gear Live graphics, logos, designs, page headers, button icons, videos, articles, blogs, forums, scripts and other service names are the trademarks of Gear Live Inc.