Friday July 28, 2006 11:00 am
I'm Leaving on a Jet Plane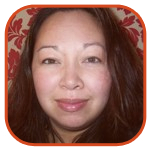 Posted by Monica Edwards Categories: Business, Family, Personal
It is 2 am Friday morning, I will be leaving in approximately 17 hours for San Jose and the Blogher conference. My husband asked me if I was excited, I said "no, I'm nervous". Why am I nervous? Well let's go down the list shall we?
1. I am very new to blogging. I have no idea what I will talk to other women about. My husband explained to me today that I blog using Expression Engine. What does that mean to me? Not a whole lot.
2. I am to blog live from the various sessions I attend, how do I listen and type with two fingers at the same time?
3. I hate to fly.
4. I'm scared my hotel reservation will somehow be void for some unknown reason. (Paranoia setting in)
5. I am leaving my two-year old alone with my husband for 24 hours. When I come home, he will have mastered Halo or have his own podcast.
6. Reading other posts from the women attending, it seems a lot of us are worried about what to wear, and whether we will be pedicured. I feel frumpy in any clothing I own and as of now my toes are hanging on to
the remnants of a pedicure from months ago.
7. The new pill my OB prescribed is making me break out like a teenager in the midst of puberty, oh joy.
8. I hate to admit that I have not read many blogs so therefore will not know if I encounter a "celebrity" blogger. I apologize ahead of time.
9. I am very bad, no really, very bad, at remembering names. So if it seems like I am staring at your boob, I am only trying to ingrain your name from your name tag, into my brain.
10. I get all flustered talking to new people so it seems as if I'm interrupting when I am really trying to avoid the awkward lull in a conversation, so I tend to speak before the other person is finished. Bad habit.
These are only 10 reasons I am a nervous wreck, I could go on but will have to sleep sometime before my two-year old wakes up.
I noticed while reading the other posts that I became more nervous of the kind of impression I will make meeting everyone. Will I fit into a niche? Am I a mommy-blogger? Or something altogether different?
Thank God my sister is coming with me. Although she is not a blogger by all accounts, she does write for a site of ours. She possesses more social skills than I and will hopefully keep me in check as she is the queen of etiquette. She will remember names.
I also wondered why it is that women care so much to impress other women more so than wanting to impress men, when we should all be sisters and not care what we all look like or have on? We are so insecure and put so much pressure on ourselves. Why is that? I am asking because I do it also. Would everyone feel better if we all wore uniforms to Blogher? I wonder. I want to go and have fun and not have to worry if my toes match my outfit, but I know that I will be secretly obsessing about it. It's just in our nature. Well, at least we will know that we care enough to shower and change our underwear

.
It is late and I am now rambling. If I have the energy later in the morning maybe I will do my toes, in between packing and the chaos of a 2 year-old and 11 year-old shouting to see which one is louder. Hmm…San Jose is looking a little less scary.
© Gear Live Media, LLC. 2007 – User-posted content, unless source is quoted, is licensed under a Creative Commons Public Domain License. Gear Live graphics, logos, designs, page headers, button icons, videos, articles, blogs, forums, scripts and other service names are the trademarks of Gear Live Inc.