Thursday February 8, 2007 9:27 am
Blogger Envy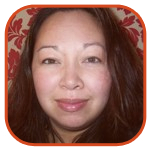 Posted by Monica Edwards Categories: Alijah, Family, Personal, Tommy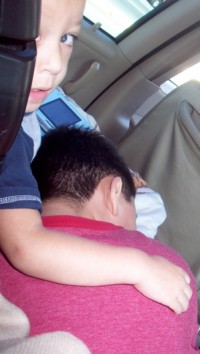 My favorite blogger whom I have admitted to being a groupie of, Heather Armstrong of Dooce, writes a newsletter every month for her 'cute as can be' three year old daughter Leta. She recounts each past month for her in a way that touches my heart and makes me envious that I do not have the discipline to put down in words the very memories that she is able to; words that will hold them together as a family forever. Everytime I read one of these newsletters I just want to say to her, wow, you have described the very feelings that I have for my 3 year old. I did not think such deep emotions could be put into words, but there they are.
Sometimes I wonder if my son and her daughter were separated at birth or at the very least fraternal twins somehow born to different mothers. Leta mirrors Alijah in so many ways and it makes me wonder, does every three year old behave in the same ways? Of course Leta is a little more advanced in speech but the words that she can express are words that Alijah works so hard to form as he is still a little delayed in speech. The similarities between them are uncanny in the way they say things to the way their personalities are developing.
The stories that Heather shares about the daily joys and struggles of raising an aspiring star brings me to tears as well as having me roll on the floor in laughter because I can relate so well with the likes of trying to entertain the notion that my three year old is even remotely interested in a potty chair…how dare I even mention it? Or his obsession with announcing the colors of every object in the room, and the act of repeating certain phrases over and over again until I have to declare that if he says said phrase one more time Mommy's head will implode and could you, would you please, please not say it again? Especially "Whatch Barmey, Whatch Barmey"...over and over with variations of course, the other being, "MAMA! Whatch Barmey…"
I want to be better at creating a sort of diary that my sons can go back to and read when they are adults, laughing together about the crazy antics they both put their parents through, and I hope to be able to learn from Heather the finer points of leaving behind something for my children that they would be proud of. She has done this in the beautiful newsletters that I look forward to reading every month, because they remind me of the moments that I was not able to capture with pictures or words, the moments that I wish I could relive. When I read about Leta, I remember the silly thing that Alijah or Tom did the other day that I should have written about while it was still fresh. I long for the kind of dedication she has in wanting to leave her daughter something no one else can.
I have something to strive for, to become a better writer and a better parent. I once said, I need this blog for me, to escape the reality that I am a MOM, that I live for my kids, that my everyday activities revolve around my kids and family, so I needed this as an outlet. But thats only half true. Being able to share in Heather's obvious love and pride in her child through her blog, I have come to realize that I also need this for my kids. Because they ARE so much a part of me. I thought I would be a "mommy blogger" that did not write about her kids, but the fact is, I am a Mom that loves her kids, and has pride in her kids, and to not write about that, would be hypocritical. I am a blogger who is a Mommy, so for all you "Mommy Blogger Haters" out there, you don't know what you are missing.
© Gear Live Media, LLC. 2007 – User-posted content, unless source is quoted, is licensed under a Creative Commons Public Domain License. Gear Live graphics, logos, designs, page headers, button icons, videos, articles, blogs, forums, scripts and other service names are the trademarks of Gear Live Inc.