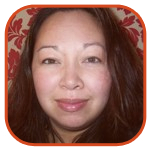 Posted by Monica Edwards Categories: Business, Personal
This post was supposed to go up last week but I've had a couple of incidents with my computer, our server, and our router that has left me with murderous intentions towards my MacBook. I have to get this frustration out before I can continue. I started this post several times only to lose it and have to start over and this is my last attempt because what I started out writing is not what is coming across now because I lost my brilliant train of thought days ago. How do people do this for a living? My husband said to me, "Now you know how I feel when Alijah comes in here and manages to erase something that I have been working on for hours" to which I smartly replied, "well, it is your fault, if you closed the door to the office, then he wouldn't be able to get in there." It is SO not the same thing. I am trying to remember what I had written and because I can't, I just don't want to continue-but I love, love my friends so I am going to muck through. Forgive me if it's all a jumble. It went something like this:
Click to continue reading There is Much To Be Said About Good Friends and a Stupid GPS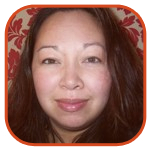 Posted by Monica Edwards Categories: Business, Personal
I have been back from San Jose and my first Blogher conference for a couple of days and I find myself with writer's block even though I have only been blogging for just over a month. I am at a loss for something relevant to say because of the opportunity I had to not actually meet, but be in on the sessions led by amazing women who blog in their various voices and do it in such eloquent and at times hilariously side-splitting ways. I am feeling very juvenile in my style of writing. After actually reading a few of these sites by these women who are paving a way in the blogging world, I see why they are so well respected in their field. These are not your ordinary online journals, these stylish writings offer humor, history, and a front row seat into the lives of these writers. I found myself engrossed in one particular blog in fact, one written so brilliantly by Heather Armstrong. While I was in the session that she was sitting on the panel for, I was curious to see what kind of woman she was and what she wrote about that allows her to be able to make a living for her family, so that her husband could quit his job instead of working out of the home. What kind of content did she have that was so interesting, day to day in a personal blog? So I clicked on over to her site, dooce.com, and was glued to the screen from the start, I don't think I blinked for 30 minutes straight, hence the tears that rolled down my face.
Click to continue reading My Name is Monica, and I Am a Heather Armstrong Groupie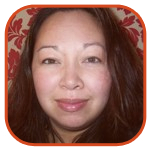 Posted by Monica Edwards Categories: Business, Family, Personal
It is 2 am Friday morning, I will be leaving in approximately 17 hours for San Jose and the Blogher conference. My husband asked me if I was excited, I said "no, I'm nervous". Why am I nervous? Well let's go down the list shall we?
1. I am very new to blogging. I have no idea what I will talk to other women about. My husband explained to me today that I blog using Expression Engine. What does that mean to me? Not a whole lot.
2. I am to blog live from the various sessions I attend, how do I listen and type with two fingers at the same time?
3. I hate to fly.
4. I'm scared my hotel reservation will somehow be void for some unknown reason. (Paranoia setting in)
5. I am leaving my two-year old alone with my husband for 24 hours. When I come home, he will have mastered Halo or have his own podcast.
6. Reading other posts from the women attending, it seems a lot of us are worried about what to wear, and whether we will be pedicured. I feel frumpy in any clothing I own and as of now my toes are hanging on to
the remnants of a pedicure from months ago.
7. The new pill my OB prescribed is making me break out like a teenager in the midst of puberty, oh joy.
8. I hate to admit that I have not read many blogs so therefore will not know if I encounter a "celebrity" blogger. I apologize ahead of time.
9. I am very bad, no really, very bad, at remembering names. So if it seems like I am staring at your boob, I am only trying to ingrain your name from your name tag, into my brain.
10. I get all flustered talking to new people so it seems as if I'm interrupting when I am really trying to avoid the awkward lull in a conversation, so I tend to speak before the other person is finished. Bad habit.
These are only 10 reasons I am a nervous wreck, I could go on but will have to sleep sometime before my two-year old wakes up.
I noticed while reading the other posts that I became more nervous of the kind of impression I will make meeting everyone. Will I fit into a niche? Am I a mommy-blogger? Or something altogether different?
Thank God my sister is coming with me. Although she is not a blogger by all accounts, she does write for a site of ours. She possesses more social skills than I and will hopefully keep me in check as she is the queen of etiquette. She will remember names.
I also wondered why it is that women care so much to impress other women more so than wanting to impress men, when we should all be sisters and not care what we all look like or have on? We are so insecure and put so much pressure on ourselves. Why is that? I am asking because I do it also. Would everyone feel better if we all wore uniforms to Blogher? I wonder. I want to go and have fun and not have to worry if my toes match my outfit, but I know that I will be secretly obsessing about it. It's just in our nature. Well, at least we will know that we care enough to shower and change our underwear

.
It is late and I am now rambling. If I have the energy later in the morning maybe I will do my toes, in between packing and the chaos of a 2 year-old and 11 year-old shouting to see which one is louder. Hmm…San Jose is looking a little less scary.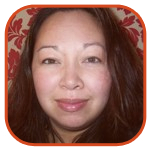 Posted by Monica Edwards Categories: Business
Eight days to go before I head off to the Golden State for my very first showing at the Blogher Conference. I am nervous about it, I have no idea what to expect. And I had never flown by myself in all of my 35 years, can you believe it? That is why I convinced my sis to spend oh-$400 or so of her hard-earned money to hold my hand during the flight as well as through the Conference, little did she know my true intentions

. I told her it would be good for her, as a way to be introduced into the blogging world, in case she has a sudden interest in a career change. But really, she is going for my own selfish reasons, hehe. (That'll teach you for not helping me pick lavender in the scorching heat!)
My husband wants me to go for the business. He is the one who registered me and convinced me, to be able to learn more about the blogging world from the female point of view and to write about it. I am so intimidated by all the women who attend. I know it is my own insecurity, I have many if you have not noticed by now. I am trying to break out of this hard-as-a-rock shell I have built for myself and it is a slow process. I suppose I am going for myself, as a step towards cracking that shell. I DO want to meet people, women, who have so much knowledge and insight to share- I want to be able to fit into the niche of women writers who flourish in this environment of self expression. Now I just have to convince myself of that, then I will be ready to go.
I will only be attending one day of the conference as the 1st day was sold-out by the time I was convinced to go. It will be a nice trip though I think. I hope to come away from it with new friends and some idea of what "blogging" really encapsulates. I hope to see some familiar faces also, for that moral support I will definitely be needing, ( Ponzi and Julie, please help:) ). I would also like my sister to take something from this, maybe to help her see a vision of something new she may do in life as an alternative to the daily grind she faces at her job now.
Eight days to go and counting…( stomach turning). Look for me and say hello, I will be the one standing in the corner trying to look like I know what I'm talking about, with "Virgin Blogger" written across my forehead.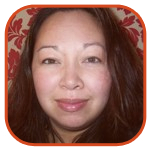 Posted by Monica Edwards Categories: Family, Personal
I love my children. Their smiles, infectious laughter, and their constant need for "Mama" to be near. That is why I needed a vacation from them.
Mothers all over know what I am saying, it is a double entendre- you can love your children to death, therefore you need to get away once in a blue moon, to be sure that you don't. I escaped to a world of Lavender Loveliness thanks to my husband's reassurance that the boys would be "just fine" without me for the day, that he would indeed "feed them". I don't give him enough credit. It is because I am the caregiver from morning till around 6 pm when Andru can take a break from staring at that glaring rectangular box we rely on for our livelihood.
I know he can handle two active boys for a whole day but it took me about 20 minutes to finally cut the strings and realize that this was the opportunity for a "vacation" that I was so desperately hinting to just two days before. Still I reluctantly jumped on the chance to go to the Lavender Festival in Sequim with my sister and her husband.
Click to continue reading Lavender Lovelieness (And A Great Husband)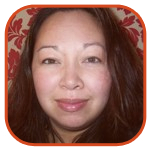 Posted by Monica Edwards Categories: Family, Personal, Religious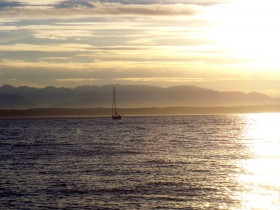 I am not one to preach, so I won't. I will leave that up to one of my two Pastors, Pastor Matt.

Today I was blessed by his sermon, er, rather "confession", as he put it. If you would like to hear a refreshing sermon, I invite you to listen with an open heart and mind. Instead of me preaching, I am going to share why today, for me, was a gloriously beautiful day.
I don't believe in coincidences, maybe it is because I have faith, I don't know. But I believe everything happens for a reason. Yes, I know that is cliche but so true to me. My belief in "no such thing as a coincidence" was reaffirmed after hearing what Matt had to share with us today. Matt said something that hit me in the heart and made so much sense. Right now, I can't quote him due to my terrible short term memory but please, I urge you to listen to his sermon as soon as it is up in their podcasts. It will be #45 by Matthew Gamble at this site. You can also subscribe to the 24 Seven Ministry Center sermons in iTunes It was a revelation, if you will.
Click to continue reading I'm Not One To Preach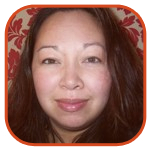 Posted by Monica Edwards Categories: Movies, Personal

How many women out there have seen Pride and Prejudice? I finally watched it alone after receiving it in the mail via Blockbuster. It had been sitting on top of our DVD Player waiting for that rare moment in time that Andru and I could catch a movie together.
It, being a romantic drama, sat there longer than most movies until I decided that I wanted to see it so why wait for my husband who didn't really want to? Sure he would have sat through it but would he get out of it as much as I would? Nah.
Why you ask? Because the whole movie is so magically romantic, beautifully shot, wonderfully acted, and the best part? Mr. Darcy!! I swoon over him. Women don't swoon anymore. But I did.
If you want to know what that feels like, watch for yourselves.
Yes, I am an independent, strong woman but not so much that I cannot admit that I love the formalities of the 18th Century. An era when men picked up your dropped handkerchief, jumped on a horse and rode off into the night to save your family's reputation from sure ruin, waltzed with you, and confessed their dying devotion to you in such poetic ways. Men were gallant, polite, and spoke oh, so elegantly. I am not saying that these men don't exist now, I'm sure they do. Just none like Mr. Darcy.
My husband is probably more of a romantic than I, and he has been known to pamper me. "I love you babe"

But in a world of computers, cell phones, Xbox, Nintendo, and so many things that have to get done, a girl likes to dream, if only for 130 minutes of her day.
And Mr. Darcy? If I were not married, and he existed? Andru would have some competition. I recommend, for the woman who is in the mood for a little romance and your sweetie is knee deep in emails, curl up on the couch with some hot chai and a soft blankie and dream a little with the dashing Mr. Darcy.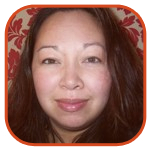 Posted by Monica Edwards Categories: Business, Personal
I was able to attend Gnomedex 6.0 this year for almost a full day. In laymen terms Gnomedex is basically a two day geek fest for the tech-minded from all over. It was held in Seattle and put on by two of the nicest people I have had the pleasure of meeting since I moved to Seattle about 10 months ago.
I attended not as a paid registrant but as a friend wanting to volunteer my services to Ponzi and Chris as they have been so gracious in helping us out with the two Mind Camp events we have held.
I was basically a mic runner for the other attendees with questions/comments during the Saturday event held at Bell Harbor Conference Center. It was a great volunteer position for me as I was able to listen in on the many led discussions that were going on. So, this is going to be my take on what I had the privilege to be an audience to.
First off, I should explain that I am very technologically challenged and listening to the many smart, smart speakers, I felt even more so. I am old school. I like lists on paper, real paper. I like to talk to people in person rather than by email or IM, especially if they are in the next room (i.e. my husband

). I like to read magazines and watch the news on TV not on the internet. I read books when I have the chance and write real letters and prefer to send real cards when I can. OLD SCHOOL.
Click to continue reading Looking At Gnomedex From A Non-Geek (And Female) Point Of View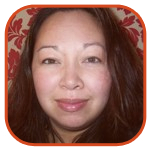 Posted by Monica Edwards Categories: Family, Personal
Dear Family and close friends,
Please do not continue to read if you are sensitive to the details of our loss—
I am writing this to let you all know, about something that Andru and I have experienced these last few days, and I guess in some ways, still experiencing. Also, maybe it is a way for me to self-heal. We have not contacted anyone I think because we are still trying to get a grasp on how we feel about things, and also because I don't think I can say the same thing over to so many people. So I hope that you will all understand why we chose to write about it rather than talking about it face to face or on the phone.
I will start from the beginning:
Andru and I found out that we were pregnant about a month and half ago. To our surprise—I was pregnant. As you all know, it was recommended, by the last Dr. that treated me after Alijah's birth, that we do not have any more children due to my history of preeclampsia and with Alijah, HELLP syndrome. So, in knowing this, we did not plan to have any more children. We were cautious and took the steps to prevent from becoming pregnant again, (i.e. contraception) but as we all know, contraceptives are not 100% foolproof. I somehow found myself in the 8-10% bracket of women who become pregnant while using contraceptives.
So, when I took my first test, I doubted the results, I took another one, positive again. Not knowing how it could be possible, and still doubting, I took a third test. Still positive. Andru says the first words out of my mouth after the first one was "Great" (sarcastic tone).
Click to continue reading Finding Hope and Healing After Heartache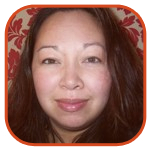 Posted by Monica Edwards Categories: Personal
Hi, my name is Monica, mother of two beautiful boys, and wife of Andru, the Mastermind behind Gear Live Media.
I thought about why I finally gave in to my husbands many, many requests of having a blog of my own, (even if I still don't quite understand the concept of a blog) and I've come to the conclusion that it is because though my pride and utmost joy is being the best mother I can be to my sons, and learning everyday how to be a better wife to my husband - I want, no need - my own identity. I believe everyone deeply desires that even if they don't realize it. Everyone craves a sense of purpose, it is the hole that we try to fill everyday. I don't think it's what I DO that defines me as a complete person. It's what I think, feel, say, how I live, and how my past has affected me as a person today, that defines me, and maybe through this blog, I will discover who I am besides a mother and wife- and what my purpose is.
I am beginning this blog for me, first, because it was a healing outlet for me to express my feelings about something that happened to Andru and I, secondly, as a way to reach out to everyone around me. I believe that God placed us on this Earth to help one another. Whether it be through words, or action. So then, its my hope, that maybe, in my shared thoughts and experiences, I will be able to help define someone else's life.
© Gear Live Media, LLC. 2007 – User-posted content, unless source is quoted, is licensed under a Creative Commons Public Domain License. Gear Live graphics, logos, designs, page headers, button icons, videos, articles, blogs, forums, scripts and other service names are the trademarks of Gear Live Inc.