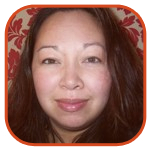 Posted by Monica Edwards Categories: Business, Personal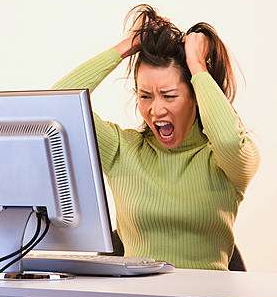 I have a need to plead my case because a soon to be released video review of my thoughts of the iPhone paints a picture of me as someone who "hates" technology. This is not a true depiction of my feelings as I believe that "hate" is a strong word, and I try not to use it loosely. There are not many things I hate, but there are things I can do without. I also wanted to make it clear that since my husband's world revolves around the tech world, I support him in all that he does, and if not for technology, he would not have a job and we would not be so greatly blessed. But, it does not mean that I have to embrace all that comes with his choice of career. So, here are 10 reasons why I don't embrace technology wholeheartedly.
Click to continue reading 10 Reasons Why I Don't Embrace Technology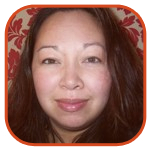 Posted by Monica Edwards Categories: Family, Personal, political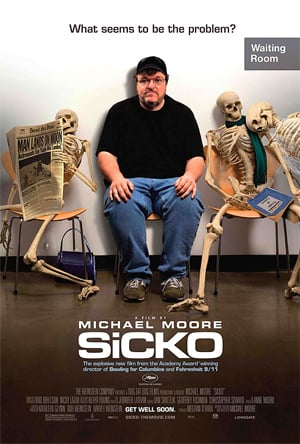 I am not, in the least, a person one would describe as politically active or knowledgeable in any way. I try not to be naive about what is going on in our government or our world for that matter but I don't take pride in the fact that I am not as versed in the world of politics as it pertains to me, as I should or would like to be. That is why I am surprised to find myself so impassioned to write about a subject I never questioned or realized was so defunct.
My husband and I were able to view the documentary by Michael Moore entitled Sicko before it was released in theaters, via the internet. So I have had a few weeks to let the movie's message brew and I have been able to ascertain how this low-budget documentary could transform our failing healthcare system now that the average American has access to the facts. It is up to each one of us to elect the man or woman who can focus their attention on a system of healthcare that is in such dire straits that even receiving basic care is a joke. It is a poor representation of a nation that calls itself a Superpower.
Click to continue reading A Question for the Presidential Candidates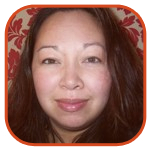 Posted by Monica Edwards Categories: Humor, Personal, Religious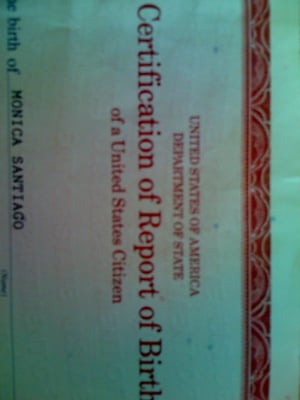 I failed to announce a few months ago that my Dad had finally received my Consular Report of Birth from the powers that be and had sent it directly to me. So in my hands I have held the one thing that allows me to at last feel that I actually exist! This piece of paper with the stamp of Condoleeza Rice was so difficult to track down and I am sure that everyone who prayed for me helped to speed up the process as I needed this piece of identity to be able to travel with some of my church members and 300 or so other young adults from around the world on the mission trip I had mentioned in a previous post.
Click to continue reading Off to See the World—Now That I Can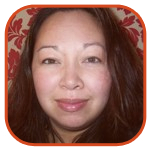 Posted by Monica Edwards Categories: Humor, Personal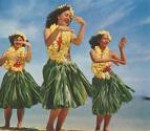 I am excitedly counting down the days till Ponzi and I get to don our grass skirts and leis; sans the coconut boob cups lest we have an unfortunate accident of some kind. We are taking a girls' mini-vacation together to Hawaii, er, rather Honolulu in mid- August. Ponzi has been crazy busy planning and preparing for Gnomedex to be held the second weekend of August, so after months of hard work, when it is all said and done, she deserves to take off for a few days and veg on the beach allowing the cabana boy to wait on her hand and foot…oh, my bad, that was How Stella Got Her Groove Back.
Click to continue reading How Ponzi and I Got (Will Get) Our Groove Back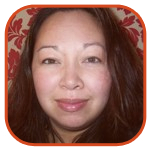 Posted by Monica Edwards Categories: Alijah, Family, Personal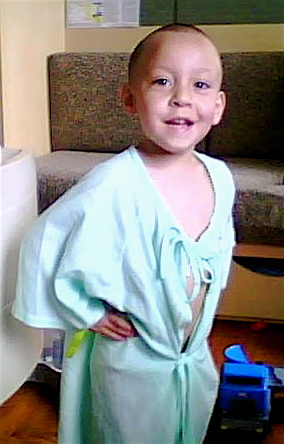 I am sure a great many of you have read Andru's blog post about our recent scare with our son Alijah's health. I could not decide if I wanted to post something about it because it seemed to strike a different emotional chord with me than it did Andru and I just did not know if I could share something that personal with everyone. I read Andru's post about an hour ago and it is still playing over in my mind and though our own individual experiences with what happened are very similar, I know that I have something to share that is from a different perspective. I feel this great need to share with everyone how grateful I am for the support our friends and family poured out on us while we were waiting for answers from the doctors who were running the gamut of tests on Alijah.
Click to continue reading Thats What Friends (and Family) Are For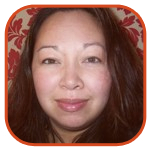 Posted by Monica Edwards Categories: Personal
Okay, so I have to be honest and say that in my last post I was less than honest. Obviously my commitment to myself and to my readers was not lived up to. I was going to try and post everyday but have failed in my half-hearted attempt. I was dishonest because I said that my feelings of depression was not to the extreme of having to resort to any type of drug to help with the onset of such an emotional state that I barely have the motivation to get out of bed sometimes. While it is true that I am not on any type of medication at this moment, I have come to the realization that maybe I need to stop feeling ashamed for how I feel and seeing myself as weak because I may need something to help me to cope once in a while.
Click to continue reading Tom Cruise Would Love Me—Not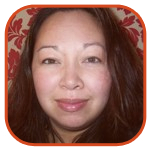 Posted by Monica Edwards Categories: Personal
It has been a few months since I have had the passion to write. I say passion because I have figured something out about myself. I lack motivation, it's true, but the unerring factor in my absence of recent posts is that I have not felt a passion to write. The definition of passion you ask? "strong and barley controllable emotion" or "an intense desire or enthusiasm for something". Okay, so I HAVE felt a strong and barely controllable emotion in the last few months, more than once in fact, but I have not had the intense desire or enthusiasm to bring myself to share my experiences with anyone.
I don't know why. I could take a guess and say that it has been a busy few months but that would just be a lame excuse. I suppose if I were entirely transparent, I would say that it is probably due to depression. It is extremely difficult to feel any sort of passion or motivation when I am in this state, and I feel like I do all the things that are necessary of me and the tasks that are not required of a mother and wife, I let fall by the wayside. I absolutely abhor being in this state and I know from being a part of a support group of women suffering from depression, that we as individuals, ultimately have control of how we want to, or choose to feel.
Click to continue reading Where Do I Begin?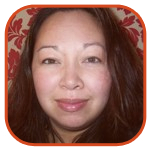 Posted by Monica Edwards Categories: Business, Personal, Reviews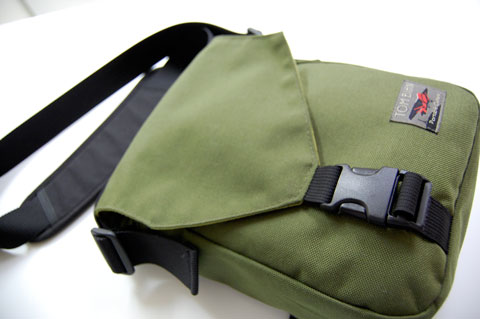 So, I have had my Tom Bihn small Cafe Bag for over a month now and I just love, love it. Before I received it in the mail, I was always in a dilemma—do I bring a purse and diaper bag? Or just stuff some diapers, wipes, and a few toys into my purse for our 3 year old? I hated to carry both so I always opted for the diaper bag, and when it came to finding my wallet, keys, or cell phone in the deep chasm, it took me an eternity. Also, when Andru and I went out on our weekly date, I would always end up carrying a purse filled with baby paraphernalia because I had neglected to empty it before leaving—sometimes embarrassing when you are out at a nice restaurant and diapers and wipes come flying out of your purse as you reach for your lipstick.
Click to continue reading Review: I LOVES My Tom Bihn Cafe Bag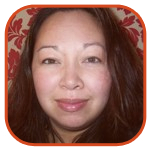 Posted by Monica Edwards Categories: Personal, Religious
I wanted to share with you words that help me when I need that extra something to get me through a day, a week, heck, through life. If I did not have God's words to sustain me I would be lost—so I wanted to create a post on my favorite texts, and share with you how these texts have touched me. I hope they will resound in some way with you.
1 Corinthians 13;2-8…and if I have a faith that can move mountains, but have not love, I am nothing. 3If I give all I possess to the poor and surrender my body to the flames, but have not love, I gain nothing.
4Love is patient, love is kind. It does not envy, it does not boast, it is not proud. 5It is not rude, it is not self-seeking, it is not easily angered, it keeps no record of wrongs. 6Love does not delight in evil but rejoices with the truth. 7It always protects, always trusts, always hopes, always perseveres. 8Love never fails.
This is my first favorite text because as with a lot of weddings, it was recited at ours. To live up to it, is difficult, but worth fighting for. It reminds me of my wedding day, and that is a day to cherish, when love was so new and uncomplicated…so that is why it is on the fave list.
Click to continue reading Words That Sustain Me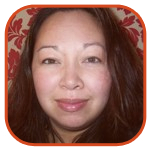 Posted by Monica Edwards Categories: Humor, Personal

At the risk of feeling and looking older than my years, I share with you this picture of my birthday cake from last month. I hesitated to share it, as it is alludes to my true age—notice the look of horror? amazement? on Alijah's face as he stares in disbelief at the cake about to burn to ashes in front of him, before he could get his first taste. Quick, someone grab a fire extinguisher!!
© Gear Live Media, LLC. 2007 – User-posted content, unless source is quoted, is licensed under a Creative Commons Public Domain License. Gear Live graphics, logos, designs, page headers, button icons, videos, articles, blogs, forums, scripts and other service names are the trademarks of Gear Live Inc.