Tuesday July 4, 2006 4:25 am
Looking At Gnomedex From A Non-Geek (And Female) Point Of View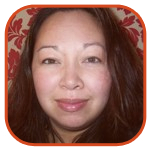 Posted by Monica Edwards Categories: Business, Personal
I was able to attend Gnomedex 6.0 this year for almost a full day. In laymen terms Gnomedex is basically a two day geek fest for the tech-minded from all over. It was held in Seattle and put on by two of the nicest people I have had the pleasure of meeting since I moved to Seattle about 10 months ago.
I attended not as a paid registrant but as a friend wanting to volunteer my services to Ponzi and Chris as they have been so gracious in helping us out with the two Mind Camp events we have held.
I was basically a mic runner for the other attendees with questions/comments during the Saturday event held at Bell Harbor Conference Center. It was a great volunteer position for me as I was able to listen in on the many led discussions that were going on. So, this is going to be my take on what I had the privilege to be an audience to.
First off, I should explain that I am very technologically challenged and listening to the many smart, smart speakers, I felt even more so. I am old school. I like lists on paper, real paper. I like to talk to people in person rather than by email or IM, especially if they are in the next room (i.e. my husband

). I like to read magazines and watch the news on TV not on the internet. I read books when I have the chance and write real letters and prefer to send real cards when I can. OLD SCHOOL.
Sooo…as I explained to my husband, if a person like me paid to attend this conference, besides meeting some wonderful people and eating some great food, it would not have been worth it to me to be in on the discussions. This to me, is a conference catering to the techie-minded individual. Don't get me wrong. Chris and Ponzi work tirelessly and they put on a Class A event and make sure that every attendee enjoys their time but, for me, a challenged person, most of the discussions were like listening to a bunch of people speaking a foreign language.
I had no clue as to what was being discussed most of the time. Yes, I did hear some very interesting and enlightening things and I came away with something but mostly I felt like Charlie Brown sitting in the classroom listening to his teacher go "WAH WAH WAH". It was very frustrating for me because I had to turn to my husband and ask what certain terms meant so that maybe I could grasp the concept of what the discussion was about. It was also frustrating because I TRIED, really tried to listen. I tried to take in each word, each sentence, tried to decipher what that meant in the scope of what was being said, and still came away with nothing.
This is not Chris or Ponzi's fault, as they put on this conference for their audience and anyone who is interested, and do a wonderful job. It is no one's fault really, but I wanted to make a comment on one of the discussions that was held by Kaliya. I was too timid to speak then, because I felt so intimidated by all the tech jargon and the many intelligent minds that surely surpassed my knowledge of what they were talking about. It had to do with how to bridge the gap between your everyday Joe, or Mary if you will, and the tech minded world, with all its advances and all its tools to help the Average Joe be connected with his community. His neighborhood.
How does the tech community reach the average person that logs on to just check email, or just Google a recipe? How can they provide the tools to that person to do so much more? My answer is this…using my husband as an example, don't talk to us, the average Joe and Mary's like we have half a brain but also don't talk to us assuming we know what you are talking about when you use all the jargon of someone who is so technologically advanced. There is a happy medium, I'm not claiming to know just what that is, but it is there.
Instead of assuming that everyone in the room listening to the discussion knows full well what all that jargon means, try talking in laymen terms, in may be difficult as it is for my husband when he is trying to explain how to cut and paste for the 50th time, but when you can speak in a manner that everyone can understand, it will then help to bridge that gap because like any relationship, in order for it to be successful, it has to start with communication.
Thank you Chris and Ponzi for allowing me to help in a small way, it was as I said, enlightening. And Congratulations on such a successful event. You two are an example for Andru and I on how to put on such a big event with integrity and class. We will miss you both when you go and hope to only begin to fill your shoes in the tech-conference niche.
And that is my take.
© Gear Live Media, LLC. 2007 – User-posted content, unless source is quoted, is licensed under a Creative Commons Public Domain License. Gear Live graphics, logos, designs, page headers, button icons, videos, articles, blogs, forums, scripts and other service names are the trademarks of Gear Live Inc.